Breath of life
July 16, 2009
Life is changed, in small drastic steps.
Things are let out harsh, some bottled up and kept.
Change is hard, once we've settled in.
But we must be prepared when the ice runs thin.
Like flowers in the field, that flaunt colors of spring.
A day will come when they wilt, like a bird's broken wing.
But how do we react, when that beautiful view,
Changes like the features upon me and you.
Beauty isn't everything, and happiness is rare,
just like the flower in the field, without the proper care.
As it begins to change, slowly turning brown.
Rain is it's dependence, to harvest it from deep down.
But if the flower isn't willing, to take in every drop.
The breathe of each perfect petal will quickly come to a stop.
Like rain taken from a field. To God, our hearts shall yield.
Take a second to breathe. Confess that you are in need.
Let every step of help, given from our savior,
be the guiding light, or fresh raindrops to your ever-changing life.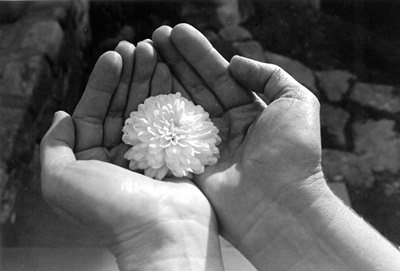 © Beth S., Marblehead, MA