Rantings of love/hate
July 28, 2009
How is it possible
For me to look you in the eyes
and tell you i love you?
How can i satnd here
With a smile on my face,
When every fiber with in me
Tells me to shout and cry and let it all out?
How is it possible
for me to exist
without existing?
To lay beneath the surface
so your eruption doesn't destroy me.
How am I
Suppose to show you who I am
if you won't let me?
If you don't care?
If you don't want to believe
this is who I've become?
Well believe it or not,
you made me this.
You created the monster
That lurks within me.
You are the salt
in every blood-stained tear
that falls from my soul.
I know that you're damaged
as much as I.
I know everything
that made you this way.
So if we are so similar,
How are we so different?
Why can't i ever just talk?
Why can't you ever just listen?
If only you knew
how helpless
and small i feel.
So insignifacant.
I know I'm not what you want
But why make it so obvious?
Why
do I disapoint you so?
Why
can't you just release the leash?
How can you care so much,
and yet so litte?
Why won't you let me go?
Just let me go!
Stop keeping me
from being who i am.
Just stop.
Why do you push me so far?
Why is your face in my nightmares?
You make me confide so much
in the pages of my diary
and the lines of my poems.
Why do you critize me so much?
Why?
Why did you turn me into this?
Please!
I beg of you,
Let me show the world
a me that isn't so...
damaged.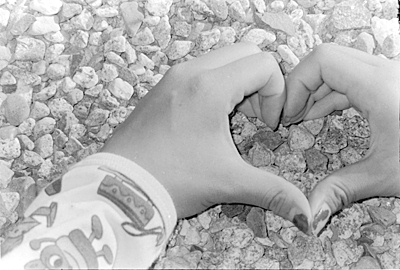 © Caitlin T., Marblehead, MA