i Wish
July 30, 2009
i wish this mask would hide me face,
so maybe I'd be beautiful.
i wish i had a voice to protest
or just a voice at all.
i wish i wasn't always running
but you follow me down, like an echo.
i wish i wasn't so damn lonely.
i lie here alone.
i wish i really believed him,
he has such good intentions!
i wish i could paint a smile...
really, what is a smile?
i wish they would've listened,
i told them not to trust me...
i wish He was here...
but he's not...
so, Good Night.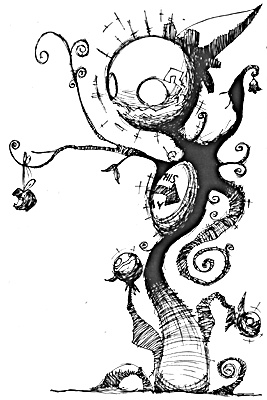 © Tas H., Galesburg, IL