Never Ending Curse
July 31, 2009
I am cursed.
No really,
We are all
Cursed by Drama.

It follows us,
Everywhere.
Sometimes it fades,
But you know for sure it will be back.

It causes,
Fights and yelling,
But it's worse side effect is
Heartache.

The Drama Curse,
Is something
In our blood…
In everyone's blood.

Don't try to fight it,
For you will lose,
Every time.
So dry your tears,
And stay strong though all your Drama.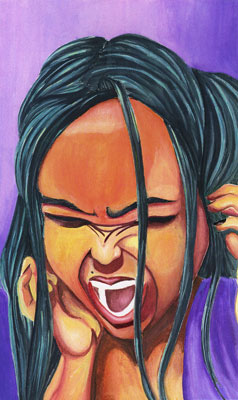 © Kriztille J., Briarwood, NY