Eighteen Masochists
July 26, 2009
Kate is in love,
And Rick, her brother,
Isn't too happy about it,
But he's got his own problems,
Because he loves Kim,
Who's boyfriend,
Eric died in a car crash,
And Rick blames himself,
Because he was in that car too.

Drew dumped Kate,
And now he likes Carmen,
Whom Ron just can't figure out these days,
But he's got a crush on Rachael anyway,
And Carmen is still confused over Tyronne,
Who left last summer,
But with Tonya's help,
She meets some new guys.

Jenny can't be separated from Michael,
And it's really starting to annoy Kate and Sophia,
The latter of whom is dating Chuck,
Who is Simon's best friend,
And Simon loves Kate,
Who doesn't know,
But he's spending more time avoiding Tonya,
Then he is wooing the girl of his dreams.

Rachael likes Adam,
Who's still stuck on Kate,
And both of them are starting to lose hope,
And everyone's wondering how,
Kate will work it out in the first place,
Because it's her pen friend,
Jeremy,
Who lives two-thousand miles away,
And has a girlfriend named Jill,
Who is pregnant.

And so it's a good thing,
That someone thought to write all this down,
And a good thing,
That everyone secretly loves pain.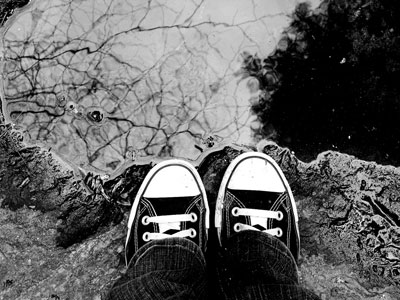 © Michelle B., Blairsville, GA