~The Eagle Cries~
July 27, 2009
Did you really want to defeat your father that bad?
Was it worth seeing all those soldiers whose blood was shed?
Wasn't it enough to watch those Towers go up in flames?
All those paralyzed faces glued to the TV's in blame.
In blame for what America had mistakenly done.
We were all unaware of the crisis that had just begun.

Weeks and months began to quickly fly by.
Mothers were all weeping as the soldiers began to die.
Children unaware of the things they were seeing.
Most of them not yet ready to face what the presidents deceiving.
All these lies that congress kept trying to hide
They all started to reveal themselves in one vicious collide

On the news we all happily watched that dictator hang.
The American people cheered as our victory sang.
We were ready for our Soldiers to return home with pride.
This was not so and our hopes and dreams were denied.
What reason could there still be to continue this affair?
Could he not allow one of their lives to spare?

The blood shed wasn't enough he had to keep going.
We have the bodies to prove what a terrible thing he was doing.
He tells us we now fight for their weapons of mass destruction.
Truth is our soldiers are dying because we "need" their oil production.
Oil that we can easily get right off the ocean of the pacific west
Yet we still struggle to win this unbeatable quest

How much more of this can America take?
How many more lives is he willing to put at stake?
The oil began to rise as the economy slowly started to die.
People standing unemployed in the rain with no shelter to keep them dry.
Almost eight years of pain and sorrow we have all faced
No we are awaiting the year when Bush will be replaced.

A new cause to continue fighting has began to bloom.
Changing the Iraqi government to a democracy will be our doom.
A war that started out on terrorism is no longer what is seen
Instead a man power hungry has become a killing machine.
Taking away what once made this country so great
Our new President will find it hard rebuilding the United States

Yet the beautiful eagle in the sky somehow remains to fly
If you look closely enough you can see the tear dripping from its eye.
This unsettled war still continues to rise
All we can do is hope that we run out of supplies.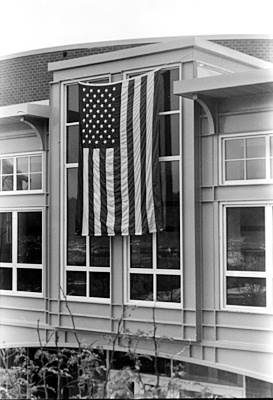 © Chuck K. Marblehead, MA