Suicidal Walk
August 7, 2009
As I take a walk,
Down the lonely street,
Like the song by Greenday;
Boulevard of Broken Dreams.
No one is there waiting.
No one to greet me in the end.
I reach the golden gates,
Where the man with wings stands.
He looks down on me and says,
You know what you did was wrong,
And you can not change it now.
I bow my head in agreement,
And look down once more.
To see the friends and family,
I shall not see any more.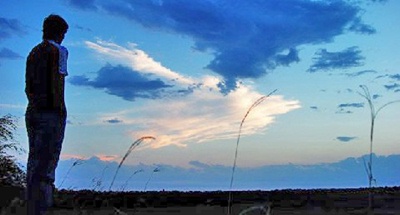 © Stefanie K., Katy, TX