Where you might be
August 9, 2009
The only thing I want, only thing I ever seem to see.
When I'm not, or when I am, with who I want to be.
By your side, holding hands, in your arms or writing your name in the sand. Far away or way up close, feelings shine and begin to show. I need your touch, I need you here, through the fog or through the clear. Wherever the new day places our feet, I need you there to lead me into the beat. Like a dance meant for two, I cannot begin without you. Meant to be, meant to feel. Wouldn't feel so right if it weren't so real. They all see it, like we do. When you look at me and I look at you. Even when we slip and take a fall. Even when the day doesn't go the way we saw. Even through tears or covered fear. Everything melts away when I feel you here.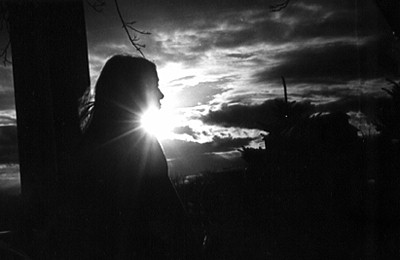 © Elizabeth G., Marblehead, MA