Cross talk
August 9, 2009
I may act up, somtimes give into sin.
Forget the right way and go where I shouldn't have been.
Go towards something I should never come near.
Take for granted love and give into fear.
Find a way out, even if it's the wrong way.
Loose control of my tongue and regret what I say.
Wake up one day and find I shouldn't be here.
Instead of praying, watch every tear.
Loose sight of the one who gives me life.
Loose sight of the one who holds me near.
But I seem to forget, when I'm caught up in fear.
I can't feel the hands, with which He holds me in.
He seems so far, but He's as close as he's ever been. He's been seen on the wood, in a shape of a cross.
Laughed at and spat upon, appeared as lost. But His father had a plan, and made sure to follow through. So for tonight I can only believe the same for me and you.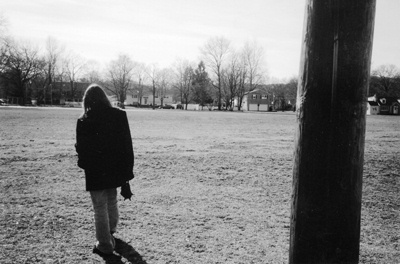 © Rosalie P., Pompton Plains, NJ