Is That Me?
August 2, 2009
When I look at pictures of my sister,
In comparison to my own,
I shiver in response
As I look into blue eyes like my own

When I slide glasses onto my face,
And look in the cold mirror,
I shiver in response
As I look at my mother.

I see her eyes,
Glowing against a pale face,
Full of the life she had
Before death.

The uncanny resemblance
Sends shakes throughout my core,
Stiffing a corpse
Still living through her days.

My little sister,
So young, just like her,
Hair of silk,
With eyes that carry the ocean.

We three look the same.
As age graces me,
The looks become more potent
And defined.

I look in the mirror
To wonder whose eyes I see,
And if what I see,
Is really me.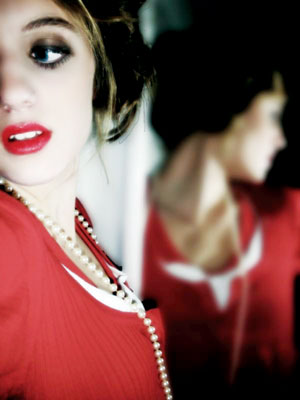 © Matt S., Taylorville, I