Where is He?
August 4, 2009
I met this guy,
When I was little.
He was my best friend,
My favorite cousin.

He meant the world to me.
Every time we were together,
We made a million memories.
He was trouble and I was young.

He knew all my secrets.
Stuff nobody knew.
Even my unspoken thoughts….
Until now.

My cousin,
The one who knew me more than anyone,
Has vanished.
Leaving me to face the world,
By myself.

Invading his body is an intruder.
Same hair,
Same face,
Same body,
Same voice,
Same eyes,
But total different heart.

Where did he go?
My best friend is killing himself,
With drugs.
The life of my REAL cousin is slowly fading.

Will he ever return?
He might.
During his time in the pen,
Someone might influence him.
Become his hero,
Be the super hero,
Who kills the villain inside him.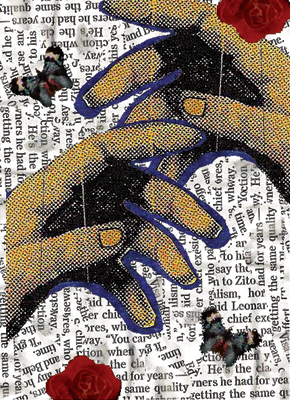 © Christine S., Arlington, VA