To My Love
July 21, 2009
Hello my brightest firefly, my longest adventure, my bluest sky.
I wanted to let you know through words, you've completed my life.
Beating every second to the bone with you, I dread it'll end.
Life and its realities, like MGMT, it's time to pretend.
I'm indolent when it comes to words so young,
Beating all the older ones the greater artists sung.
I feel like an amateur when it comes to inspiration,
But can I say that you've been my greatest motivation.
You've showed me that love is not pastime or game.
You've proven to me, unlike most, you're not entirely the same.
I'd like to tell you my heart is all yours,
And if I can find the time I'll heal the sores.
I'll remove these band-aids, and cover each scar,
I'll always fight for you, and I will never be too far.
These quixotic and tender words that touch my tongue so soft,
I hope reach your ears and eyes, to know that like air, my mind is aloft.
It's in these clouds, my head, searches for the meaning itself,
To when I look at our picture, that's sitting on my shelf,
I think about how we got here, and all the chances we'd take,
To know that in all purpose, it started out with a simple handshake.
You, my one, are the brightest out of all the stars in the beautiful night sky.
You shine the brightest, and give off the most consistent energies.
Every single piece of planetary matter could orbit around you and I,
The celestial brightness we give off together, could we be a sun on our own?
And create something brighter than all the stars put together?
Do you think they envy us? They should, for I'm not conceited but too proud
Of what I've found and what feeling of love I've accomplished with you.
I hope for you to be my art, my greatest masterpiece to paint, or draw.
I hope you'll fuel my dreams like you do, for the rest of my life.
So be my everything, and I'll be all yours.
I'll love you forever and ever and more.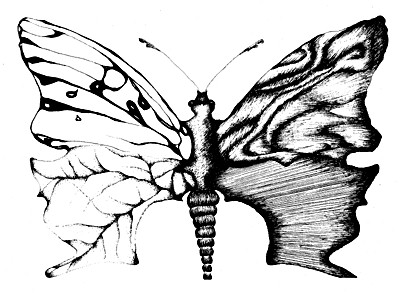 © Cara L., Cheney, WA