But it Doesn't
August 20, 2009
Loss
A strange thing, that
Painful
As if a part of your heart died along with the one you loved
Hard to understand
One day they are there
The next they aren't
It's impossible to wrap your head around that fact
That they will never again be there
An empty place
A crippling pang in your stomach
The ghost of the dead
Lingering
Maybe if you go to sleep
And wake up again
That one special person
Would be there
And you would know that they were never really gone
Only lost for awhile
But when you wake up
And they're still gone
You must get up
And try to go on
Without them
Because the world goes on
Things happen
Seasons change
Others go through their routine
Time goes by
It seems like time should
STOP!
after they die.

But it doesn't.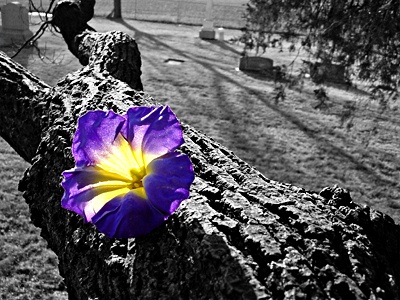 © Greg K., New Lenox, IL