The Way I Feel Around Him.
August 21, 2009
Help me out of this hole i have crawled myself into.
Hold me so tight that it would hurt to let go.
And if you do let go, which you will let go, remember me forever.
For I am a long lost treasure waiting to be discovered.
Love me till the day I die that way I know somebody cared.
As if I was important to you somehow.
Tell me those secrets you had kept locked up for so long.
They must be killing you to get out..
Are they?
Does it hurt you at all?
Did it ever hurt you before?
Well i'll tell you it hurts me right now!
How can you live when you know I love you?
Are you alive and living right now?
Is your heart attached and beating?
Are you sure you feel the pain?
Because if not I can show you pain!
I am the queen of pain!
But as much as I would like to cut out your heart and make it stop beating like you did to me..
I could never actually hurt you.
I couldn't hurt anybody.
I don't know the first thing when it comes to hurting somebody.
You think I would, I mean you get hurt so many times it just comes naturally for you..
You end up expecting it after a while.
But what may come naturally for some people wouldn't light up a small room for me.
So how is it that I can love you and not judge you for your beliefs when we are so clearly different.
But thats just it isn't it..
Your the warmth of the snow to me..
How could anyone leave such s treasure behind?
Did I leave you behind?
No!
I couldn't have because your still here.
Were still...Together...
Always will be. Till death do we part.
Remember?
Do you?
Can you?
I'm sorry...


Your Forever Love.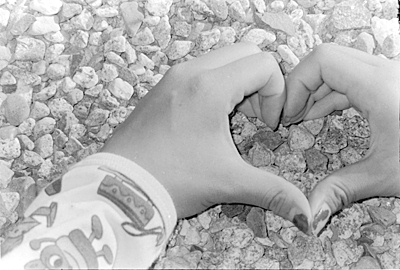 © Caitlin T., Marblehead, MA