Eyes Like a Dream
August 24, 2009
Look into her gray eyes,
you'll see the clouds.
The dream of the purest of clouds and bluest of skies.
They'll capture your beating heart,
like a cage has encased it.
Your body will never move,
and the world will feel like your standing on a solid stone...
Your eyes will be lost,
and the color will dissipate,
all lost,
like a dream.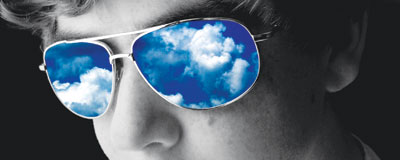 © Joseph B., Mesquite, TX