Confused
November 6, 2009
You said that I'm beautiful,
That you have never met a girl like me.
I said thank you,
But I just don't see what you see.
Your love is pure, strong, and true.
But I hate the fact that I just can't love you.
I see how sweet and caring you are.
I know your different by far.
No matter what I say or do,
You can't stay mad at me,its true.
I do have feelings for you, but their not as strong as yours,
You have come out of the closet, while I've stayed behind closed doors.
I don't know what to do,
I'm just so very confuzed.
You love me,I love you not.
I'm so sorry, but those feelings just can't be fought.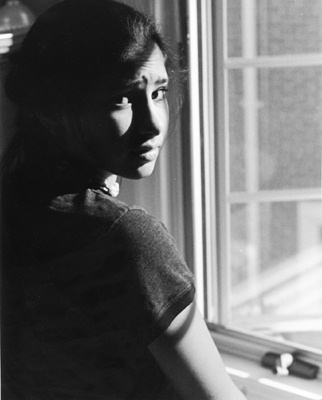 © Jennifer H., Bethesda, MD