Failed Attempt
MAG
November 24, 2009
Shaky knees and clammy hands.
I got up from my desk, but could hardly stand.
My mouth grew dry, and my nose was cold.
I couldn't believe I was being so bold.
I made it to you, and you said hello.
I nervously blurted, "Do you like jello?"
You looked quite puzzled, but answered yes.
Then, I threw up all over my dress.
I was so embarrassed that I just ran.
What happened to my foolproof plan?
I was supposed to ask you on a date.
But instead, I showed you the lunch I ate.
I couldn't believe my attempt failed again.
I guess I should just leave the asking to men!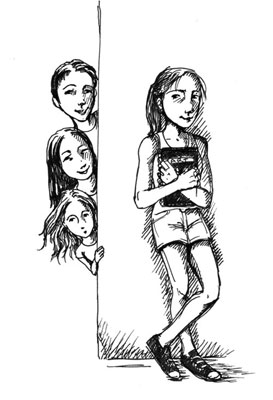 © Leonora J., Fullerton, CA