Onced that girl
March 21, 2010
Tired and sick.
That's how I feel.
I feel like some kind of robot.
I live without living.
I just take up space.
Why am I here?
Why am I such a disaster?
I try my best to please everyone.
Yet still I'm the forgotten one.
I'm the one who's the mess.
The one who can't do nothing right.
Why was I born?
Was it to suffer?
I'm done with it. I don't want it anymore.
This is not where I belong.
I want to get out.
I wanna have fun.
I wanna be free.
Like the girl I once use to be.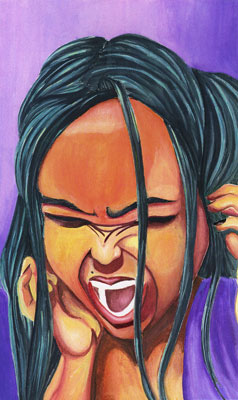 © Kriztille J., Briarwood, NY