Time Before the Grave
April 28, 2010
Night fading
Empty beach and ocean skyline
Twilight breaking into dawn
Tears falling, tears falling,
Even as the heart moves on.

Pallid memories
So sad and solitary at first light
Eyes upon the rising sun
Bewailing, bewailing,
Silence falls once day is done.

Faint whispers
Forgotten voice upon the wind
Heard even as the years pass
Ever fading, ever fading,
Though once tears were like broken glass.

Heavy sorrow
Sadness like a deep, still pool
That wraps chains around the soul
Binding, binding,
Grief devours the body whole.

Peaceful grave
The dead sleep undisturbed
While the selfish living mourn
Lamenting, lamenting,
Their cries on the cold wind borne.

Broken heart
The living grieve for themselves
And not the carefree dead
Left behind, left behind,
Like memories, the heart is shed.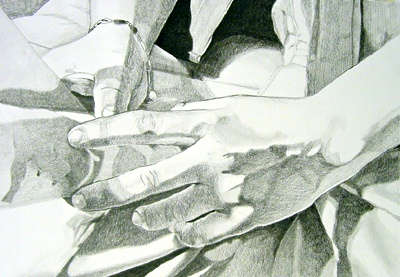 © Leidy E., Spartanburg, SC