A Moment In Time
July 2, 2010
a red haze is draped across the sky, like oil paint being spilled across a canvas of a brilliant vallew strewn with bright, vibrant colors; oranges, pinks, purples, and golds. the rays of sunlight heighlight every leaf on the trees and every blade of grass, showing them as they dance in the breeze. making them seem gentle, and delicate, yet harsh, as a blade. every note of the song that is sung by the wind is laid out in front of me, the song is a gentle hum played in the background of my weary thoughts.

the silence flows through me like a river. it is one of those moments when you could be screaming in someones face, and not be heard. i only wished that i could be alone, wished that i could fall back into the abyss, vanish completely, but most of all i wished someone anyonewould understand. pondering my world and what surrounded me, it seemes like i was finally at peace. i didnt want to come back to reality. i would have given anything to stay in that moment forever. that one moment of complete serenity, forget everything that had happened in the past, never look upon the future, and turn my back on the present. i felt as though someone had washed away my fears, drained me of my tears, reached into my very essence of life and tore away everything i had ever felt. the world was blank, begging to be painted in any way that pleased me.

after watching the day fade into night, the sun dim into a moon, and start slowly peak out from the darkness, i opened my eyes to the same world, just as i had left it. i could finally begin to write my thoughts, my emotions, my song.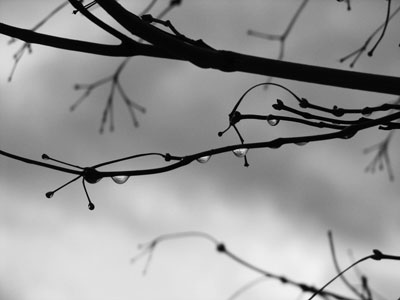 © Carly M., Hopedale, MA