Confessions of a teenage girl (a slam poem)
July 27, 2010
Today I was in Delias and I had seven items for the fitting room and the young woman working there told me seven was her lucky number
I repiled with, "seven Harry Potter books."
She looked a little confused and I almost laughed,
Can't someone like shopping AND Harry Potter?
Oh, no! That can't be!
You can't be a complete shopaholic AND a reader.
They're completely different things, completely different people.
I have a newsflash for you.
They may be completely different things, but it's a persons choice who they want to be.
In fact, you can be anyone.
Anyone you want to be.
I know that's the most cliche thing you will ever hear, but it's true.
For example, I enjoy shopping, clothes, and makeup.
I love my friends to death and do sports.
You'd never guess I'd enjoy reading writing as well.
Could you call me a mindless girl obsessed with being popular and fabulous?
Could you call me a nerd?
No you can't...
Because it's not what a person does that defines them.
Not what they wear, do in their spare time, or even who they're friends with.
It's who they are.
Can you try to judge someone solely by their personality next time?
I'd like to see you try.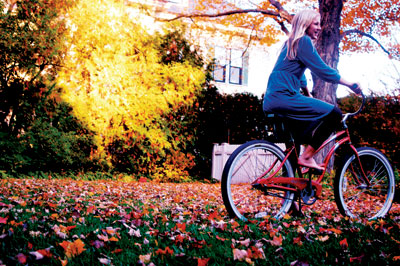 © Emma H., Exeter, NH