This Wasn't Easy.
September 28, 2010
and there we were in the comfortable world that we always seemed to fall into. the worn, camel-colored couch hugged our flesh and bones like it had been made for us how your arm had been made for my waist and and my waist for your arm. in the rare moments you touched my face my heart collapsed and your hands blurred reality and sanity. you made my words stumble over chattering teeth while my mind flashed back into remembrance of everything. for a split second i was terrified of losing this.

i needed you because you weren't afraid. nothing made your heart race or your palms sweat. your undeniable lack of emotion towards people (towards me) made my heart race. it made my palms sweat. i needed you for that. i needed to feel. and then i needed to let you go, but i waited anxiously to follow through and then i was too late. you beat me to the admittedly undesirable punch.

i keep waiting for the day when i will find a boy whose heart isn't made from false eyelashes and cigarette burns and whose smile isn't composed of broken promises and jagged edges. darling, you may have taught me to feel, but that was all you were good for. now i need someone who will shower me in silver glitter and good intentions and teach me how to feel alive.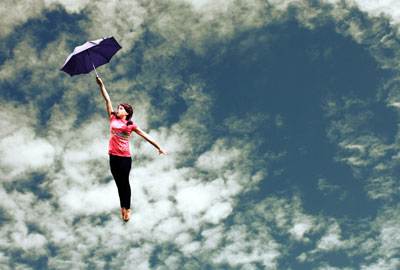 © Sandy H., Woodbridge, CT