The Plight of the Improperly Discarded Candy Bar Wrapper
January 6, 2011
I flutter and flip,
twist and spiral
through misty air and summer breeze;
stealthy and sly
as I dart amidst
the steady stream of traffic.
I lay on the grass--
furtive, covert--
evading the hands
of the diligent workers.
Their intentions are clear:
To destroy my kind
To eradicate me from their city.
I strive to remain concealed in the grass
til the wind catches my flimsy frame
and I return, writhing, to the air.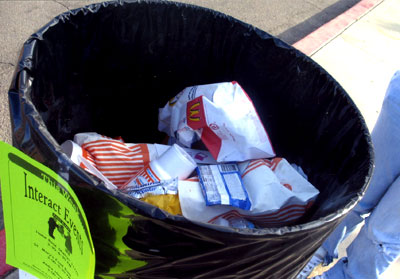 © Christina K., Phoenix, AZ