Morals
December 18, 2010
Morals, morals, on what do you stand?
On an omniscient God with the world in His hand?
Or are you just rules that a human ordained
Said over and over 'til you had mankind trained?
And how were you chosen? What made you stay?
How do you live when your creators decay?
Ah, but you're never the same; you never agree.
You reshuffle yourselves with every decree.
Like a jigsaw puzzle, you're all tightly bound
So many pieces you can't move around.
Desperately, we urge you, we MAKE you make sense.
We push you together, but alas you're too dense.
We look for a picture, a meaning, a face.
We slowly discover that there's no free space.
And suddenly we realize we're running in place.

We thought we were headed to a solution—a goal
A society that's balanced free will with control.
But as time pushes forward, you shove us right back.
If in one we progress, in the other we lack.
Now we start to feel hopeless, always nearing the edge.
We're clinging, we're scrambling, we're fearing the ledge.
As you begin to exhaust us, we notice your flaws.
But there's no time to reason, no button to pause.
And with nowhere to go and no chance to sit
Some of us do the unthinkable—quit.

For with you comes guilt, heartache, and shame
All of us blindfolded, shooting arrows of blame.
We sing about love in a world full of pain
Where one man's loss is another man's gain.
And the lines in this poem, we've all heard before.
But we sweep them away like dirt on the floor.
But the dirt's piling up now as more cultures blend.
We're cracking and creaking with no sense to bend.
Behold the Koran. Now the Christians are frantic.
OH, when will we realize it's all just semantics?
Meaningless words, we either slander or adorn.
We forget that belief rests in where we were born.
Same basic doctrines, but a different name to call.
Different brands of medication to treat the wounds when we fall.
No, we're not so different after all.

So what if we threw you away, with one toss?
What kind of chaos would follow your loss?
Where would we be without your direction?
Your calculated wisdom, your assuring protection?
So many questions, but you hold no answer.
Yet you grow with a malignancy common of cancer.
You disguised yourself as something so good and so pure.
We've diagnosed the problem, let's fight for the cure.
But why listen to me? I'm misguided at best.
I'm only as lost and confused as the rest.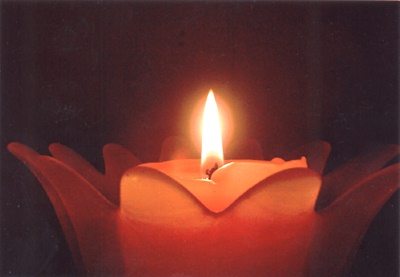 © Sayda C., North Bergen, NJ