A simple Choice
July 10, 2011
A simple choice.

The young woman walked silently out of the door.
A tear rolled down her cheek.
She gently took her daughter's hand.
Worried, scared and weak.

The young woman heard her husband had died.
That Etienne had been so brave.
"Never will I leave you" she said
As they lowered him into his grave.

The young woman had a hard choice to make,
So simple yet so hard.
She said "I love you" to her child
As she left the dark churchyard.

The young woman kept on firing her gun,
Until the battle ended.
She was taken away to a quiet camp,
And there is was so crowded.

The young woman was horribly tortured,
But forever she stayed strong.
She stood still and was shot by those men
And died singing her song.

The young woman carved her name with pride,
Still today you hear her voice.

She fought like a hero and all because
Of that one simple choice.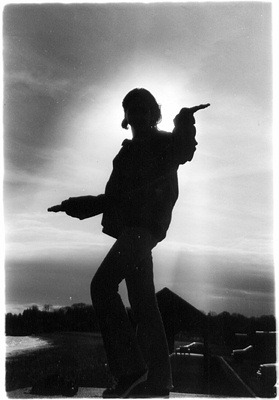 © Lena K., Marblehead, MA