Gone!
July 18, 2011
You walked away
You didn't finish
You said it was all a play
You started the anguish

I can't stand the pain
All I want is to just be us again
I can't stop thinking about you
What's my issue?

You're gone
But I can't believe it
And every day I have to face, with a smile, the dawn
My heart is split

Before, you said you love me
But, now you say it was all a lie
This, you want me to see
To believe it, you want me to try

You say all your love songs
That you used to sing to me
Are lies and I am wrong
To think you wrote me any

You're gone
But I thought you loved me
I guess you're done
Exploiting me and all I can see



You took advantage
I let you do it
I wish I had had that knowledge
But you eventually quite

Gone
Gone
Gone
Gone

Help me
Save me
Let me go
Kill me off this show

Is this a test?
If so
Why can't I take a rest?
Just let me go!

You're gone
You're gone
You're gone
You're gone

I'm done
I'm done
I'm done
I'm done

You're not coming for me
You're not coming back
You're absence is eerie
You're not anymore a sidetrack




You took away the pain
Of my parents' absence
But now, I'm not sane
I will never quite my grievance

You were my only ally
I guess I was naïve
Everything you said was a lie
So, I shouldn't grieve

You're gone
I'm done
I'm gone
You're done

Done
Gone
Done
Gone

Gone
Gone
Gone
Gone

Crazy foolish word
Break my heart you may
But there's still the bluebird
And I will face the day

I'll prove to him
That he isn't my life
I'm not that dim
I'm not gonna live with that strife




I'm done
Done with all this heartbreak
Over some silly demon
I'm not gonna continue hurting myself over that mistake

So, leave me alone
And I'll get over it
This heartbreak will be outgrown
To this silly heartache, I will never submit

I hope.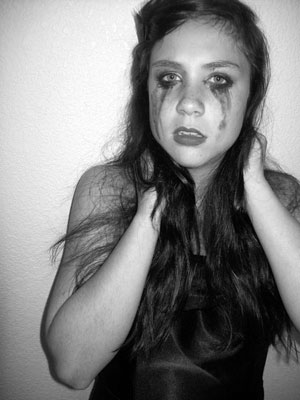 © Tiana D., Monument, CO