Testimonial
August 31, 2011
In a place deep inside of me,
A place where no one can see,
Is the cause.
They claim I have depression.
The truth is that I hide my emotion,
And it makes me pause.

The truth would cause them hurt.
In their eyes, I'd be lower than dirt.
What a betrayal!
They know I can't be perfect,
But for now, I have their respect.
For now, I am loyal.

But deep inside of me,
I yearn to be free.
Free to make choices.
But for now, I feel chagrin,
As I try to fit in,
And listen to their voices.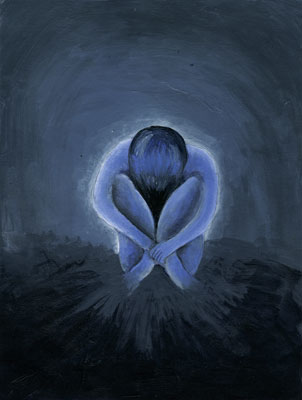 © Becky F., Sacramento, CA