Hurricane
December 4, 2011
Sun brings back those memories
of laughing in the sand. Those times
when alone meant just with one
other friend. Even though the light
shines vibrantly, I cannot feel
the heat. The vicious storm
in my mind takes over my body's
feelings. Friends are in different

states and different countries
unable to smooth the rut in my
life. I decided to hide from the truth
and believe the untruthful, lies;
create the roughest hurricanes that
drown every person insight. I stood
alone when the warning bells rang
and thought, "I will be here for me."

Believing the liars, following the pack,
placed me in the deserted land where
storms come frequently. Gasping for air,
I felt the storm lift me up to drag me
across the barren land. I clanged on to
myself and tried not to let go. Grip marks
outlined my arms, marking the
beginning of being alone.

The storm is just preparing so I hide
underneath a tall tree on a sandy beach.
All alone, no friends insight, I look to my
left, only my arm is by my side.

The storm's center is approaching
because the untruthful got to me. I try
not to open my eyes to see the darkness
is coming back, to drown me.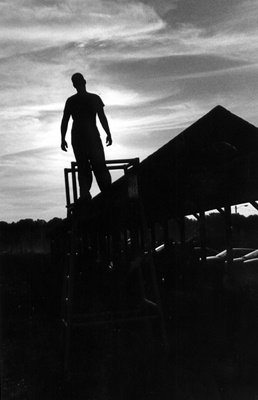 © Brianna L., Marblehead, MA