Ice Heart
February 23, 2012
Incased in a shell
Of black, unmoving ice.
Is a heart, my heart
Beating too slow to suffice.
Life goes by fast
For it is easy not to care.
With a heart made of ice,
My world has no one there.
I look in your eyes.
A spark hits my veins.
Like a flame to a fuse,
Like the sunshine on a cloudy day.
What is this I feel?
This tingling in my heart?
Warmth, spreading
Tearing the ice apart.
My heart beating faster,
The ice melted away.
I feel fresh, new
Like the sunrise on a new day.
Shaking, I stand
Take your hand into mine.
Walking to a new world,
With you on my mind.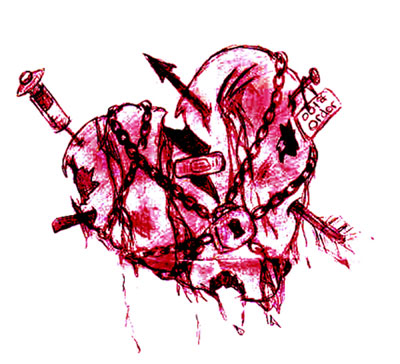 © Asia B., Hudson, MA