When The Wind Blows
March 9, 2012
Maximum,
The girl with angel wings.
White and silver feathers,
Joy and pain together.

Freedom at last,
But only her.
She hopes beyond hope,
For sixty seconds more.



"Just let me fly one more time."
She spreads her wings,
Nine feet long,
And sends up a prayer.

Her grass green eyes,
So unique and beautiful.
But filled with pain,
Too much for a girl her age.



She'll never be safe,
She's seen too much,
But above all,
She is proof.

"No Fear!"
She's strong for the others.
Peter, Wendy, Oz,
And poor, blind Icarus.



All of them strong,
But still so weak.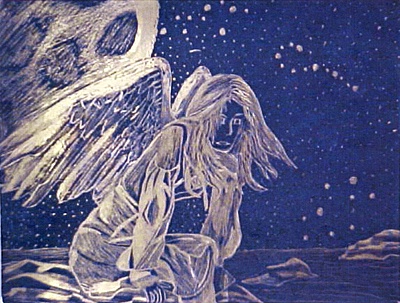 © Kaylen C., St. Clair, MI