Vampire Spot
March 16, 2012
I walk into town where the hot spot is.
(By the way its me the girl who fell in love with a vampire)
My sword at my side hidden from everyine else.
My head was down and my hands were in my pocket.
I walked in the vampire bar.

Many tough vampires were arm wrestling and all that junk.
I spit some left over blood in my mouth.
I sit at the edge and looked at the bartender.
"What can I get you gorgeous," He asked me.
"I'm looking for a boy," I lifted my head. "James, Prince James."
"Prince James," The bartender scratched his chin. His red eyes beating at me exzamining me. "If you buy something I'll give you some info."

I leaned my elbow on the bar table.
"Blood," My eyes went furry red. "Animal blood."
The bartender smiled and got the bottle labled animal blood. It looked dusty. It seems no one drinks animal blood. He poored in into a small shot glass.

"That'll be 10 marks," He said holding out his hand.
I went inside my Jacket and ploped a pound of gold coins in his hand.
"Start talking," I said bringing the glass up to my lips.
He leaned in and whispered, "Prince james was here yesterday. I've never seen him like that before, like he was really thirsty. But whatever i gave him he didnt seem to drink."
"Where did he head towards," I asked.

"I cant seem to remeber," He said tapping his chin.
I sighed and plopped another gold coin on the bar.
"Oh i remeber," He pointed east. "He headed towards the dark forest."
I smile and nodded my head. I got up and drank my animal blood and headed towards the dark forest.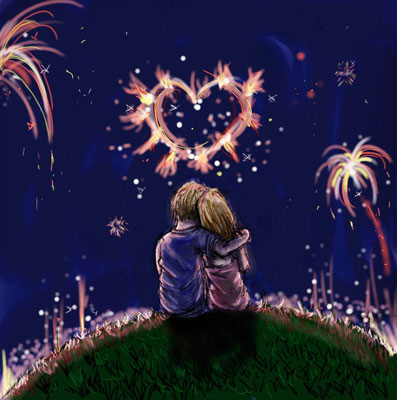 © Carissa G., Aberdeen, WA