Truth
April 5, 2012
Perfection is a claim that one holds to but is proven untrue,
Hate is a lie that is hidden in guilt and shame,
Never shall I look into the eyes of one who cannot see,
Because in the end they do not understand you or me,
So tell me then why we care what they say,
What they want or how they pray,
Get off your knees and show them today,
Banish away the dark and dismay,
Forget the pain and leave it blind,
For none can cure the broken mind,
So learn from what is told,
But reject what is sold.

To go on,
Some get called a fool,
Only because they seek release,
But I say the one who caused the pressure,
Isn't fit to drive the machine,
And if the machine is me,
I shan't break down for thee,
Because a word is only a chant,
It brings change but shows your shame,
So look at me and see my problems,
See my smile and see my stance,
I've taken my stand against the bland,
The machine shall not control,
The machine can not hold,
So now will you be broken by those who do not know,
Just how badly their weaknesses show,
Or will you stand with me,
And live life outside the dream?

With mind in check,
We move on to the other speck,
You say beauty is skin deep,
And that happens to be true,
But envy hides within us all,
And that alone can cause the fall,
But if instead the envy bleeds,
They wouldn't tear you from me,
So ignore the mirror,
And shatter that glass,
The image is true,
But those who care will die fast,
Take into care to know,
That when looking in the mirror,
It doesn't all show,
If they are ugly inside,
You can see it through even the prettiest of hides,
So when their times come,
You shan't have fallen to your gun,
And on their graves,
You can finally say,
Well that was fun.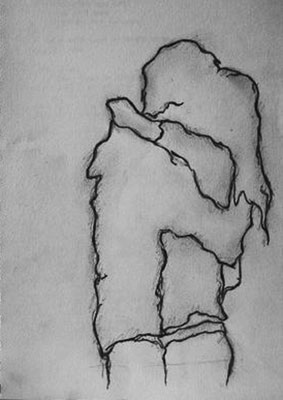 © Nicole B., Newcastle, WA