Patchwork Quilt
April 13, 2012
I am a patchwork quilt,

Made long ago,

Too long for memory.

The quilt's fabric,

Passed down generations,

Is a rainbow of color,

Reds, blues, greens,

Too many to count.

Finally stitches are made,

Clumsy loops,

Tying my story together.

But this story isn't mine,

It's the story of my family,

What they've made together.

But there are still holes,

Motheaten or unseen,

And the stitches continue,

Mending me, Re-mending,

Cutting loose threads.

Someday,

the quilt will be finished,

But not today.

Dedicated to: My grandma, for all the stories she's told me about my family.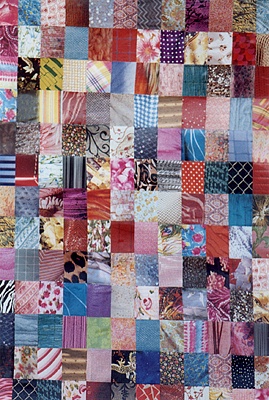 © Amanda F., New City, NY