Boy or Girl
July 21, 2008
Words hurt just as much as sticks and stones
Sometimes they hurt even worse
But written words leave their mark
They can be accepted in so many ways
Typed words are just as bad
They make you laugh, cry, blush
There's only so much a person can take
Everyone and everything has a breaking point
I've shielded myself
Pretended to be proud of my boyish ways
Inside I will always be a girl with feelings
It isn't my fault I don't like tight clothes,
That I don't want to flaunt what I have
If you can't get pass my unkept hair and baggy clothes
You're not worth it
Has been my lie
I want to be noticed as a female
Not the girl who looks and dresses like a guy
How many times have I cried because of it
How many comments do I get if I just wore something girly,
That I would look as good as any other girl?
Can't someone just tell me apart from the guys?
When swimming I get alot of comments
About how they wish that they had a similar body
Yet they walk around in two-pieces, while I walk in a full one
What if I did wear what others did?
Would people think of me the same?
I'm tired of being the girl who dresses like a guy
Why can't I be the girl who is a girl,
Who doesn't need tight clothes and two-pieces,
To look like one?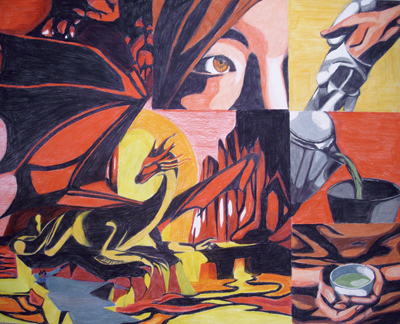 © Weike W., Rochester Hills, MI