Bewulf Boast: The Rakia Rose
May 5, 2012
I am the radiant, rocking Rakia, the brilliant, brainy, brave, brunette.
My pleasant and perfect personality, energetically enchants everyone entirely.
My bright, basic banter, amazing, in ample amounts, amuses all.
My long, luscious locks, acclaimed, allure and astound all.
My studious, stable stature is shown off, by my gratifying great growth in all grounds.
I surpass the stunted students, with my superior intellect.
The capacity of my crazy cranium, leaves Watson wondering and Montesquieu mystified.
My excellent, extra explanations, on extensive exams exceed expectations.
I aide and accept all with ease, for my knowledge is not only needed by me.
My many honorable mentions and awards, in all areas: French, Latin, Math and Science.
I wreak havoc with my writing, showing my image, imaginative and inspirational.
My rhythm-playing, fabled and flawless, speaks of my skill and spirit.
My spectacular singing, specializes in songs portraying a serene siren.
My fingers vivaciously vibrate on my viola, as my melodious music moves many.
I cant help but gush, about all that I have given at Gurwin.
What I have done, not for my personal gain, but from the general good of my gut.
The terrific, tiring, tireless twins, my chatty, charming, childish chicks.
Daughter of Malika, the dogmatic, domestic doctor, the sweet, supportive, superior.
Ethtesham's daughter, the silent but strong, the secure and sure.
He is the thoughtful, thorough thinker, always with a theory.
My brothers, bothersome, but basically boys, loving, learning language, laws, and labor.
I am an aspiring astronaut, one who astounds and amazes all,
With my multitude of discovered major space material, I will be the most advanced astronaut.
I am Rakia Syed, a student, a sister, with a wonderfully well-rounded world,
Perfectly pwning people every possible place I possess.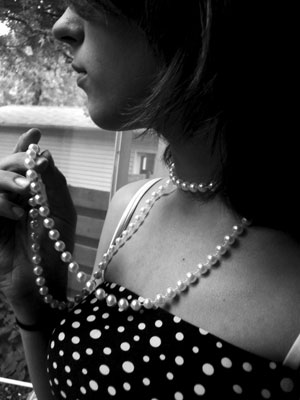 © Elaina V., Canton, OH