Determined
May 6, 2012
I stand here
Thinking of a more clear future where the gray is gone and I can see everything.
The pounding in my head holds the stress, while my eyes continue to try and see.
I become determined like a badger preparing for attack.
To hold the future, the one that I want to live with, even if it means taking the biggest chances I have ever taken and risking everything.
It's scary to admit, but its what's right.
I feel as though my mind is playing tug-o-war, pulling me forward and backward by a thread of my shirt.
I wish only for the war to end, so that I can be happy.
To be able to sit down with my cat, and just breath.
Staying still, staring at something beautiful.
Knowing that through it all, I was able to make a decision, a decision that could change my life.
That instead of smelling the pink cherry blossoms, I reached out, and I grabbed them.
And in the end, my life will become like a flag, waving in the wind, calm and serene.
I will be able to sing to all those who love me and say, "Ahah, I did it"
I will make them all know, that I am determined.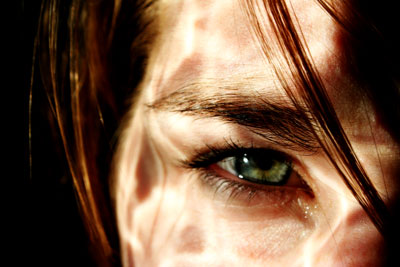 © Monica L., St. George, UT