LOVESICK
June 5, 2012
I didn't feel so well today
I felt really sick
My stomach felt like I had a swarm of butterflies in it
I was also feeling really hot
So I went to the doctor
But he said he couldn't find anything wrong with me
That doctor couldn't be wronger because I definitely felt like there was something wrong with me
So I asked my mom about it
She asked me,"Does it feel like you have butterflies in your stomach?"
I said,"Yes"
She asked,"Do you feel really hot?"
I said,"Yes."
She asked,"Have you had trouble sleeping lately"?
Now that I thought about it I had been having trouble sleeping that lately
So again I said,"Yes."
"You are sick. LOVESICK that is."
I found that impossible because I'm not in love with anybody
The next day as I was walking to class still wondering about what my mom told me when he ran up to me
My heart rate started speeding up
I started feeling really hot
And the butterflies came into my stomach again
He hugged me and gave me that smile that just makes you melt
He looked at me confused and asked me if I was OK and I replied back yes
He walked me to class like he did everyday
He hugged me then ran off to his class before the late bell rang
During the entire class period I couldn't think straight
Could I really be LOVESICK like my mom says I am?
Class is over and I pack up my things and walk out the classroom and there he was waiting for me outside the door with the same smile that could make you melt
OK I admit it....... I'm in Love with my best friend I always have been. I just never knew it.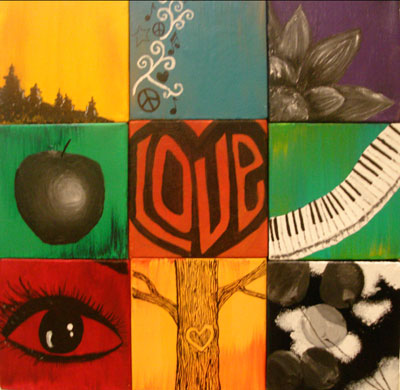 © Christina E., Henderson, NV