Frozen Teardrops
August 2, 2012
Leaves bled away their beauty as they vanished
with frozen teardrops that swept the Earth.
Icicles hang as they reflect the sun over snow-outlined trees
that shiver along with the breeze.
The beauty is silent and unspoken,
as the chill that echoes through ashen skies remains unbroken,
and serenity is reflected in the frosted expression of dusk.
Moonlit clouds reveal jewels of silver and white,
drifting lazily as they illuminate the night.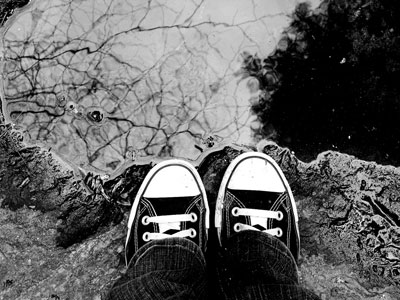 © Michelle B., Blairsville, GA