Dear Daughter
December 6, 2012
An old man lay, covered, in sheets of white,
in a hospital ward, with dimming lights.
His loved ones sat besides him, weeping and crying,
for the poor old soul, he was dying.
But one amidst the crowd,
the daughter,
she sat quiet, with no tear,
The old man noticed and called,
"Come here, my dear,
and please,
sit up tall.
My dear, my love,
I can see and I know,
I can see your heart filled
with the most sorrow.
I am leaving this world,
Yes, this is true,
But do not forget,
that I love you
Oh please me dear,
let not this despair,
For I want you to know,
I will always be here.
Yes, it may sound sappy, and old
to your teen ears,
But it is the truth, please,
wipe your tears.
In your heart, yes, that is where I'll be,
Forever and ever,
I do hope you see.
I will linger in the air, watching you,
I will fill up your heart, protecting you.
And while doing your exams,
Please remember, all that I have taught you,
Yes, it will help you.
And when you graduate college, yes, I know you will,
Keep in mind, I shall be cheering loudest, still.
And bear in mind my dear,
When walking down that aisle,
to the man you will spend the rest of your days with (who by the way better be on my approved list)
Be sure to smile. (Because of you don't, it will surely be missed.)
And don't feel alone,
Though you won't see me,
I will be there,
Holding your hand beaming.
And as you first hear the cries
of your newborn child,
Look into his eyes,
And see the look of wild.
That my dear, is the living spirit of your dad.
Please, do not seem so sad.
And now, dearest daughter, my time is short.
So please,
I hope you fulfill my dying wish,
Come now dear, give papa a kiss."
And as the girl placed one on his forehead,
The monitor beeped,
pronouncing him dead.
And she backed away,
as the doctors took over,
tears streaming down red cheeks,
Her heart light, her mood sober.
And she kept his words,
right in her heart.
Through trouble and joy,
she did her part.
And she knew, oh she knew
so strong that it is,
That the love of her father,
Would remain with her; his,
Oh his, loving
dear,
daughter.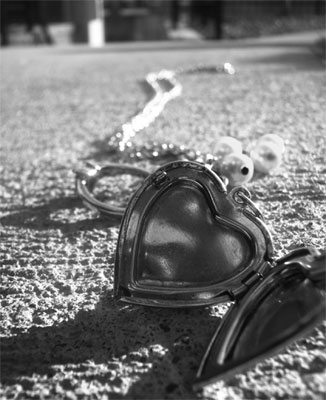 © Francesca Y., Robbinsdale, MN