but did I?
August 21, 2008
You by yourself can change the whole future
they told me as I grew up
in this world,
the world of today,
in this world
with anger and hate
and with so many people;
they said I could dream,
but did I?

Sometimes it's more about effort,
they told me,
as I grew up with flowers
that blossomed in spring;
then I fell with the leaves,
and they told me at least try again,
but did I?

And maybe the world might get in the way,
they told me;
I grew up much taller
and shrank behind dreams and ideas I was told I should follow;
Who gets to plan out my tomorrow? I asked;
You do, they told me,
but did I?

The lines on the wall squeezed closer together
as I grew less in size, more in mind
like they told me I would,
and that day when I found out my dreams would stay bigger than me,
much taller than me,
they said I could still reach the stars,
but have I?

And all of these thoughts
as I grow up and up
show a need
that I think we all have --
this need to be
and possess something
where the line ends,
something where our lives lead
that will change what life means.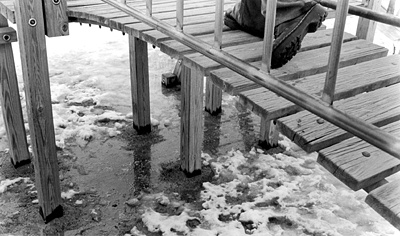 © Rebecca S., Marblehead, MA