The African Sun
April 10, 2013
The dry grass flows in the evening breeze,and the hot sun beats down. The monkeys swing from tree to tree, and the lions wander around.

The crocks snap at the wildebeest, and the giraffes feed on trees. The snakes slither across the cracked floor, and the rhino runs from a bee.

The evening sun slides down the sky,and slips from view. Then the bright moon appears,and the life will still continue.

The cheetah's bed down for the night, and the buffalo sniffs its dung. The zebra's flee from the hungry leopard, and the gorilla's care for their young

The sun peeks out on the land, watching the animals awake. Some animals look for their morning meal,and others find their mate.

The hippos bathe in the cool water, and the ostriches run with joy. The vultures swoop and soar in the sky, and the hyenas laugh and annoy.

The day repeats itself again, and again the sun goes down. And again it will appear tomorrow.And again, and again, and again.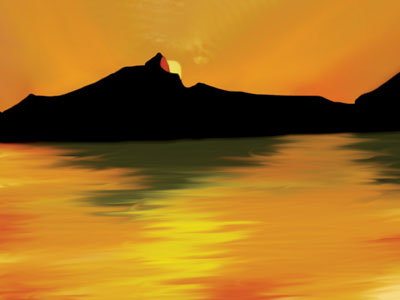 © Rachel M., Camarillo, CA