My Life
April 29, 2013
I am from a tall, dark bunk bed covered in clothes,
From cluttered shelves covered in perfume and books,
From an uncomfortable brown futon, with springs that need to go,
From a black and pink door, hung with jackets, and a mask that always looks.
I am from bright green walls, splattered with colors, pictures and mirrors hanging everywhere.

I am from big windows that always open in the summer time,
From brick walls with glass shards shining green,
From a front yard with dogs, cats, flowers, and grass the color of a lime,
From dancing and jumping on hay bales that start to lean.
I am from hammocks, trampolines, trees, pastures, grass, and wide open spaces.

I am from manners and good 'ole southern living,
From wide open spaces and vast fields,
From beaches, mountains, and nature always giving,
From drawls, sweet tea and fried chicken is what everyone wields.
I am from school cliques, bullies, geeks, nerds, playing soccer in the mud and jogging the nature trail.

I am from the free country, the United States,
From some people being poor and some being rich,
From urban, rural, deserts, forests, and the land of fate,
From mansions and shacks and cottages fit for a witch.
I am from some people allowing, some people not, and from such a diverse place it's amazing it's strong.

I am from crazy cousins that are sweet and loud,
From hardworking grandparents with big and small houses,
From a dramatic, overreacting, amazing sister who is proud,
From an always moving mom, hard working dad, they make great spouses.
I am from a great grandmother who's young at heart, Italian with a loud accent.

I will be a photographer in a small town.
I envision a place where technology hasn't taken over,
With no poor, wealthy or depressed frowns.
I see a future with kids who still believe in the luck of a four leaf clover,
With love and understanding, less hate and more love, and our history still remembered.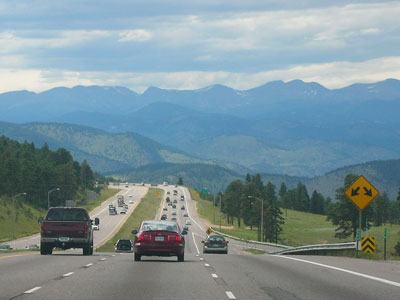 © Adeline N., Ridgefield, CT