Starlight
July 15, 2013
Starlight,
Creeping through the window.
Translucent skies,
Uncertain beauty.
* * *
In the arctic chill,
Of the month of May.
The love of the night,
Draws the heart colder.
* * *
The stark black of the soul cries out,
Forever enchanted by its pain.
The fire of the light,
Blown out by the wind.
* * *
The Earth's Dance awakening the demons,
Fighting the beasts that devour my spirit.
All is lost and for all be naught,
The wrong triumphs with trumpets ablaze.
* * *
There's blue under those black-eyes,
Shards of innocence swept away by evil.
All life is is maintaining,
Death ceases the process.
* * *
In the cold black abyss,
We call love.
Shadows manipulate,
Lives they take.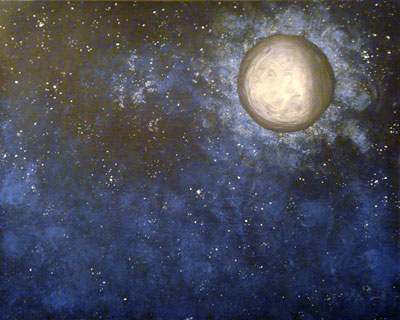 © Allison H., Vancouver, WA