A poem
July 19, 2013
A poem is a piece of artwork,
A poem is a photograph,
Colored with its words, black with its length, and white with its power;
A poem is a masterpiece, a work within its own.
A poems is like the stroke of a paint brush for the painter,
A Poem is like the ingredients for the baker,
A Poem is like the arrow for a Bow.

A poem can make someone
Shed a tear, a poem can make someone laugh, A
poem can make someone sad, or happy;
A poem is not simply words,
But words with meaning, words with feelings.
A poem is like a road,
Bumpy, curvy, and rocky.
But A reader walks down that path,
Smooth's it out like a mother soothes her children,
Less rocky as more people wander down that path,
Their sneakers tapping in rhythm,
And most of all….. a poem is a journey one can travel,
With no fear, but with courage.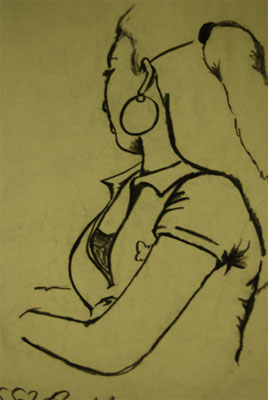 © Janessa B., Kannapolis, NC