Known as Hate
October 4, 2008
I loathe you so much,
That my anger starts to boil.
I feel the words stem in my mouth,
But I can't get them to bloom.

Just your voice fills me with disgust.
The sound that most are oblivious to,
Is a tone of superiority,
That turns my blood cold.

Your presence shatters my very being,
And makes me unable to act normally.
Perhaps it's because of my defenses,
Which only come out upon your arrival.

The way you laugh,
Fills me with utter contempt.
Why should you have the gift of laughter,
You have drawn so many tears.

The way you act as if nothing happened,
Is the strongest attack you can launch.
Just daring your prey to speak up,
You wait and set play to denial.

You are sick and twisted,
Feeding off the misery you sow in others.
You get such satisfaction knowing that if you play the game right,
You'll always appear blameless.

That smile of yours is so full of treachery,
That it leaves me horrified.
As it constantly plays in my mind,
Rapidly growing more vicious.

To a bystander those eyes are so friendly,
But I know the truths behind their glow.
The bliss wrenched from the hearts of others,
The amiable kindness falsely sincere.

This is who you are,
This is what you've become.
A wicked memory in a dark shadow.
Also known as hate.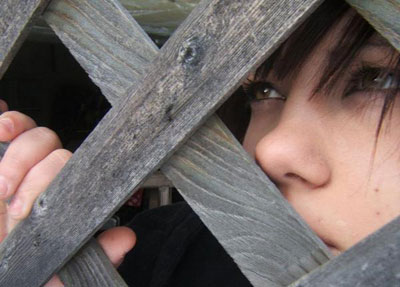 © Krystal B., Bloomingdale , IL