One Girl Alone
December 14, 2013
She's kind and good
And has all she ever wanted
Then what are those thoughts
By which she is haunted?

She stands by herself
By the window sill
Down her flawless cheeks, then
The tears slowly spill.

Biting her lip, she forces herself
Into a refuge land of wonder
Though her dreams aren't real
To her mind she mustn't surrender

Losing herself in her silence
She sinks to the marble floor
Wishing, with her broken heart
She'd find joy outside her door.

Her steps full of heavy despair
She bravely walks on outside
Amongst the bright daisies she finds
Nowhere she can hide...

A certain chill of emptiness
Lingers in the air
Gives the feeling something should be,
But isn't quite there.

She feels the delicate softness
Of her dark hair down her back
Finds it hard to make out
What exactly she does lack.

Her eyes are staring upwards
At the darkening sky
Watching moments of shimmering dusk
Slowly brush by

Can't help wondering what seeds
She has managed to sow
That have reaped only
Moments of sorrow

As it falsely seemed to be
Life it not so bright
Now she struggles in the dark
For a hope, a ray of light.

She has her chin on her knees
Under a lone tree
She finds only emptiness
As far as she can see

A clear, sad melody of loneliness
Around her starts to ring
Coming from her, and filling up
This steadily darkening spring.

Her eyes closed and her skin damp
She holds on to her song
Hoping that, sometime soon,
A figure of happiness would come along...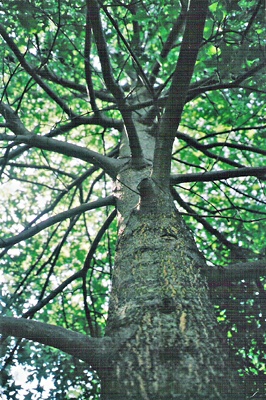 © Bhuvaneswari R., Sleepy Hollow, NY