Memories In Your Own Aquarium
November 16, 2008
You
----gaze into that picturesque world, crouched
besides the now soggy New York Times, your father's daily breakfast companion...
----thanks to that Poland Spring you just spilled. It
stares back at you with your own
----chapstick lips and acnes underneath Proactiv cheeks. You hesitate,
the time you went skinny dipping with a man who had a set of cute dimples,
----whose name you couldn't remember, at two past midnight...now you trespass into your
bubble aquarium, as if in a guerilla attack on Mrs.Miller's cat, who's
----hobby included doing unspeakable things to the daffodils on your front lawn. You
remember...waiting for the salt between your toes
----to bake in the sun before that Spring's first thunderstorm, and you
grasp for the sands of Howard Beach that now tickle
----your memory and make your scalp itch with nostalgia...Your cichlids start
to jut their dainty fins, the fond memories of the time
----your cousin Nelle did a catwalk down Gordon Road for all the guys to see...You
feel them tingle your palm...remember how your parrot
----Colonel Bubba, who quite often bursts your bubbles, tried to
wake you up with his "Shoot her one more time, baby", after you fell
----asleep on your carpet floor, the night of your awful second date?...They
smooch the neat scar on your index finger...it was that night when you tried to
----fillet a tilapia for dinner to impress your mother-in-law that you got the nasty cut...Your
hands dangle in the bath of imaginary soap bubbles which
----used to be as real as your obsession with rice pudding and which you used to
make in your backyard with your best friend Lou-Ellis who now
----lives across the ocean on the other side of the world...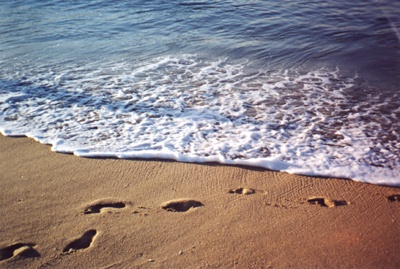 © Daniel M., Phoenix, AZ