Unruly world of the ironic girl
June 17, 2014
My world crashes.
Ceases in the middle.
As it turns upside down, and wirls around, It seems i've lost my mind.
I am the definition of irony.
I smile, but no one knows this kind of heart ache.
Watch, just like the rest, as my heart breaks.
I laugh so i don't cry.
I merely live, not ready to die.
I thought it was plain to see, but no one knows what lurks inside of me.
This evil drives me insane, it's rotting over my brain, it shakes my very frame!
All it takes is one word, and a brick of this tough i've built around me shatters.
Does it even matter?
Take every ounce of my dignity and serve it on a silver platter!
You say i have heart of stone, or a heart that's black, but in fact, I really think i have a heart made of glass.
One rough shake, and breaks.
Too much hate to appreciate this life i live!
I fumble over your actions.
Stumble, you're just a distraction.
My head says to let you go, but my heart pleads no.
I'm all shook up.
All out of luck.
Don't desert me, I can't control it.
This monster inside me.
It hides in, thrives in me.
It wont go away! I don't know what to say. . .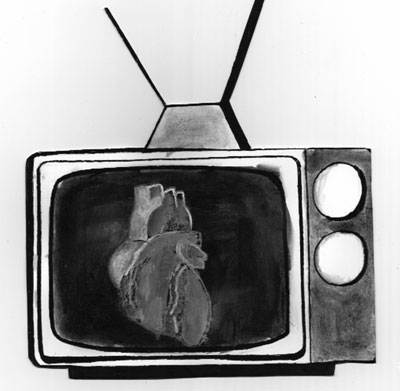 © Brooke S., Indianapolis, IN