Empty Loblollies
December 16, 2008
It's something about the gray—
arctic.
"Brings out the worst," my mother says.
I can see the exposed streamlined arch,
the fog imprinted with a puppeteer's hand.
"I am seeing things today," my father murmurs.
It shifts then, the dusky silhouette:
a crow with clipped wings?
"Why, it moved -- "
A hint of mirth there.
I imagine the loblolly's nest,
forlorn now (a barren mother).
They turn back to the reality show,
bona fide responsibility.
I peer through the windowpane
and observe—"Coming. One more moment."
The miasma splits.

Caged he be, that hunchbacked child.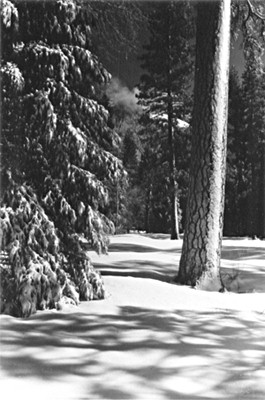 © Steve S., Marblehead, MA