Dancer
December 28, 2008
Dancer

I trip over my feet, and look down as I feel the hot blush rise to my cheeks.
I stop dancing and twiddle my fingers.
The teacher scolds me and tells me to keep dancing.
I try again, and stumble over something that is not there.
More blushing.
More scolding.
I stop for a moment and try to find the rhythm.
Once I have found it, I let the beat wash over my body.
I take a deep breath and try to dance again.
I count along to the beat.
12345678
I move to the beat.
I don't stop, just keep going.
I hear the music stop and open my eyes.
The teacher looks at me and smiles.
I have done it.
I did the dance perfectly without messing up once.
I smile and ask the teacher to play the song again.
She smiles,
Presses play,
And I dance, letting the beat control me.
I let the beat take control,
And I dance.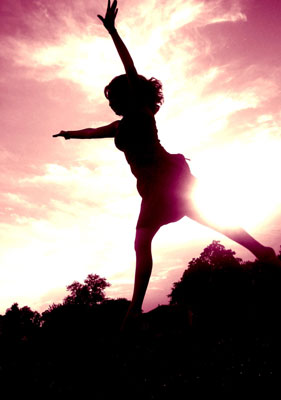 © Martha V., Morton Grove, IL